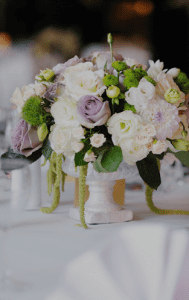 2016 is my first year as a wedding officiant! I've been booked for 20 weddings, so I hit the ground running. Here are some things I've learned this year.
Be organized.

I have a folder for each couple, and a spreadsheet on my computer. The folders are in a big expandable folder case, in order of date. When the wedding has happened, I shift that couple's folder to the back and move everything else up to the front. I also label every email with "weddings" so they're easy to find. I have a timeline for each couple, based on their needs. This system has been very helpful!

Have a process.

I created an initial packet that helps me interview each couple, to find out their story, their vision for their wedding, and go over the standard elements of a wedding, allowing them to understand and customize their wishes. I also have a large number of resources for creative greetings, vows, and wedding elements such as a Ring Warming Ceremony, that I show them and let them consider after our meeting. It's a great way to start. I follow every meeting with an email recapping our meeting and next steps.

Create a Script.

My final script has everything that will be said, and all "stage directions" – who will stand where, what props will be moved or used (including who will hold the bouquet and rings, where extras will be, if there will be a microphone, and when music will begin or change), from the very beginning through giving the guests directions on where to go after the ceremony.

Have a music stand.

My music stand is a nice one, and it holds my notebook neatly in front of me, making my hands free to hold a microphone if needed, or to gesture. I learned this after I did an outdoor wedding, in high wind, and was given a karaoke microphone, needed to give the brides their vows, and be heard over loud airplanes! It was a lot to juggle, and so, I now know that using the stand would have helped me not need to hold the notebook with my script in it and try to navigate it all!

Be flexible.

Things change, sometimes on the fly. A wedding will start late, or the music won't work, the groom might cry, or sweat profusely, or say something unintentionally funny. Be ready to roll with the changes, and adapt in the moment. Don't take it all seriously, but be lighthearted and have fun. This is love – not a funeral, after all!
What wedding services do you offer?
Every couple is unique, and your wedding ceremony should reflect you! I am happy to provide custom wedding ceremonies, personalized wedding ceremonies, elopements, brief ceremonies with simple vows, and marriage license signing to couples of all faiths (or none) and all people who wish to be married to each other (including same-sex couples).
If you hire me to be your officiant, my services include the following:
•    two meetings (in person or one by Skype if necessary)
•    unlimited phone and email consultations
•    optional relationship survey and premarital counseling session
•    writing and editing custom ceremony that's as unique as you are
•    research into readings and rituals that will be part of your ceremony
•    run your wedding rehearsal (if desired)
•    conduct ceremony
•    file your signed wedding license when the ceremony is complete
What are your fees, and what type of payments do you accept?
$250 includes all of the above. Should you want only a quick and simple ceremony, without rehearsal, or something different than specified, the fee may be adjusted and a different quote given.
A 50% deposit is due upon booking, and the remainder due at the rehearsal or wedding, (if there's no rehearsal).
I accept cash, check, or PayPal. Credit card payments are also an option if needed.
What is the process for working with you?
At our first meeting, I will bring a detailed, personalized packet with an agenda of guided questions and sample readings. We discuss every part of the wedding ceremony, your wishes, and start to craft your ceremony together.
Afterward, our discussion and the notes from our conversations guide me in preparing an outline of your ceremony. We email back and forth about the "TBD" (to be decided) items, until everything is finalized.
You have the option of completing a Relationship Survey online, separately, which will help outline any areas of your relationship that could be strengthened. If you select this option, I'll discuss those aspects with you at our second meeting. This has been known to be very helpful. The content of the Relationship Survey that I compiled is derived from many premarital counseling sources, including the famous The Five Love Languages book.
We usually meet a second time to go over any lingering details and the results of your Relationship Survey (if you chose that option).
Then, I craft a final script of the ceremony and conduct the rehearsal (if desired) so that everyone feels comfortable and confident.
After that, I'll see you at the ceremony!
Where do you officiate weddings?
All over! I'm a licensed wedding officiant in Maryland, Virginia, and Washington, DC.
I'll officiate weddings indoors, outdoors, casual, fancy, fun-themed, or anything in between.
If you're outside of the area and would like me to officiate, or you have a destination wedding in mind, just ask. I'm willing to travel!
Will you conduct wedding rehearsals, and are they included?
Yes, absolutely. They're included in my quote.
Can we interview you before deciding to hire you?
What a great idea! Let's get to know each other so we are sure we're the best fit. Contact me to set up a time to talk. We can arrange an interview in person, via Skype, or on the phone.
If desired, I can provide references.
What other services do you offer?
You may hire me to officiate your destination wedding, vow renewal, baby welcoming ceremony, adoption ceremony, and lend support by officiating memorial ceremonies and funerals as needed.
Are you available on short notice?
Often, yes. Please call me at 240-780-8444.
Is it customary to tip a wedding officiant?
Officiating weddings is a service profession. Tips are appreciated as compliment for a job well done. That said, tips are not expected. They are a way of expressing that you think I've provided exceptional service.
What do you wear for the ceremony?
Usually, a blouse, colorful scarf, blazer and black slacks. See the photo gallery on my website. That said, I am open to special requests.
What if I have other questions?
Contact me! I'm happy to answer them!